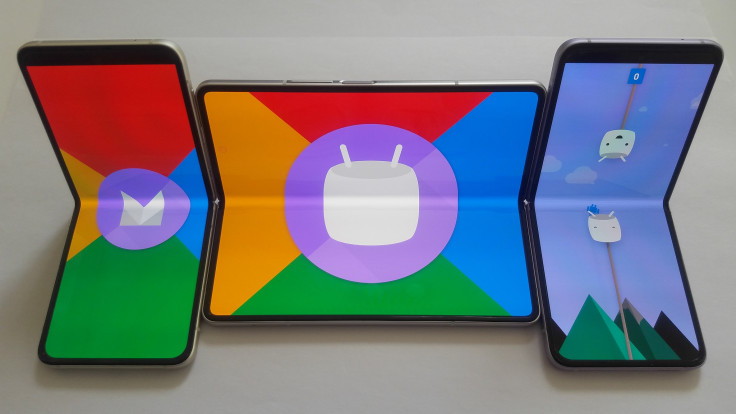 Wikimedia Commons
The Google Pixel Fold has not yet been officially announced or confirmed by Google. However, various reports are claiming that the device will be arriving this year as competition in the foldable devices niche continues to heat up with the release of new models by Samsung, Motorola, Xiaomi, Oppo, and Vivo.
Google Pixel Fold release date speculations
Unfortunately, there is no solid information about the Google Pixel Fold release date at the moment. This is understandable since even Google itself has not confirmed that it will be launching a foldable device soon, according to Tech Advisor.
In a 2020 report by 9to5Google, leaked internal documents from Google suggested that the company would launch a foldable device by the fourth quarter of 2021. However, that did not happen, and Google also did not release the foldable phone in 2022.
Now, a number of sources such as the leaker Jon Prosser, display expert Ross Young, and Korean site The Elec, are suggesting that the Google Pixel Fold release date would likely arrive sometime in spring 2023. There's a good chance that the foldable phone could make its appearance at 2023's I/O conference alongside the Pixel 7a.
However, nobody knows when this year's I/O event will happen. There are speculations that the Google Pixel Fold release date will happen by March, but more pessimistic estimates say the device's launch could take place in May.
Google Pixel Fold core specs
Again, readers must be reminded that these are all speculations for now considering that Google has not even confirmed the device's existence yet. However, Tech Advisor is fairly certain that the Google Pixel Fold will be powered by the in-house Tensor G2 chipset, which was developed for the Pixel 7 phones.
It was previously believed that the foldable device would be powered by the first-gen Tensor. This was based on a Geekbench 4 listing for a phone referred to as "Google Pipit," which is one of the Pixel Fold's codenames. While the chip was not specifically mentioned, the listing pointed to an octa-core ARM chip with a base speed of 1.8GHz and a peak speed of 2.8GHz, which matches in terms of specs.
However, it now appears that the foldable phone will feature the second Tensor. A Geekbench 4 listing for a phone referred to as "Google Felix," also one of the Fold's codenames mentioned a peak speed of 2.85GHz and performance cores at 2.35GHz. The upcoming device will have 12GB of RAM and the latest Android 13 as its operating system.
This article originally appeared on https://www.ibtimes.co.uk/google-pixel-fold-specs-powered-tensor-g2-chipset-12gb-ram-android-13-1712440