If you are itching to upgrade your smartphone to the latest Google's Android operating system– Android 11–then it may be a good idea to hold onto that thought. Android 11 still has some bugs that will frustrate you and especially if you are a gamer, just stay away from Android 11 until Google fixes them. Reports claim that popular games and even Google's very own YouTube is unable to open in full-screen completely and a black notification bar appears on the top part of the screen that shows date, time, mobile signal strength, battery life, etc.
For gamers, the experience is more annoying as this notification bar appears stretched across the entire screen when the device is held sideways. Imagine, you are playing Call of Duty Mobile and you can find the sniper who is hitting you because the notification bar is eating into the game's screen estate.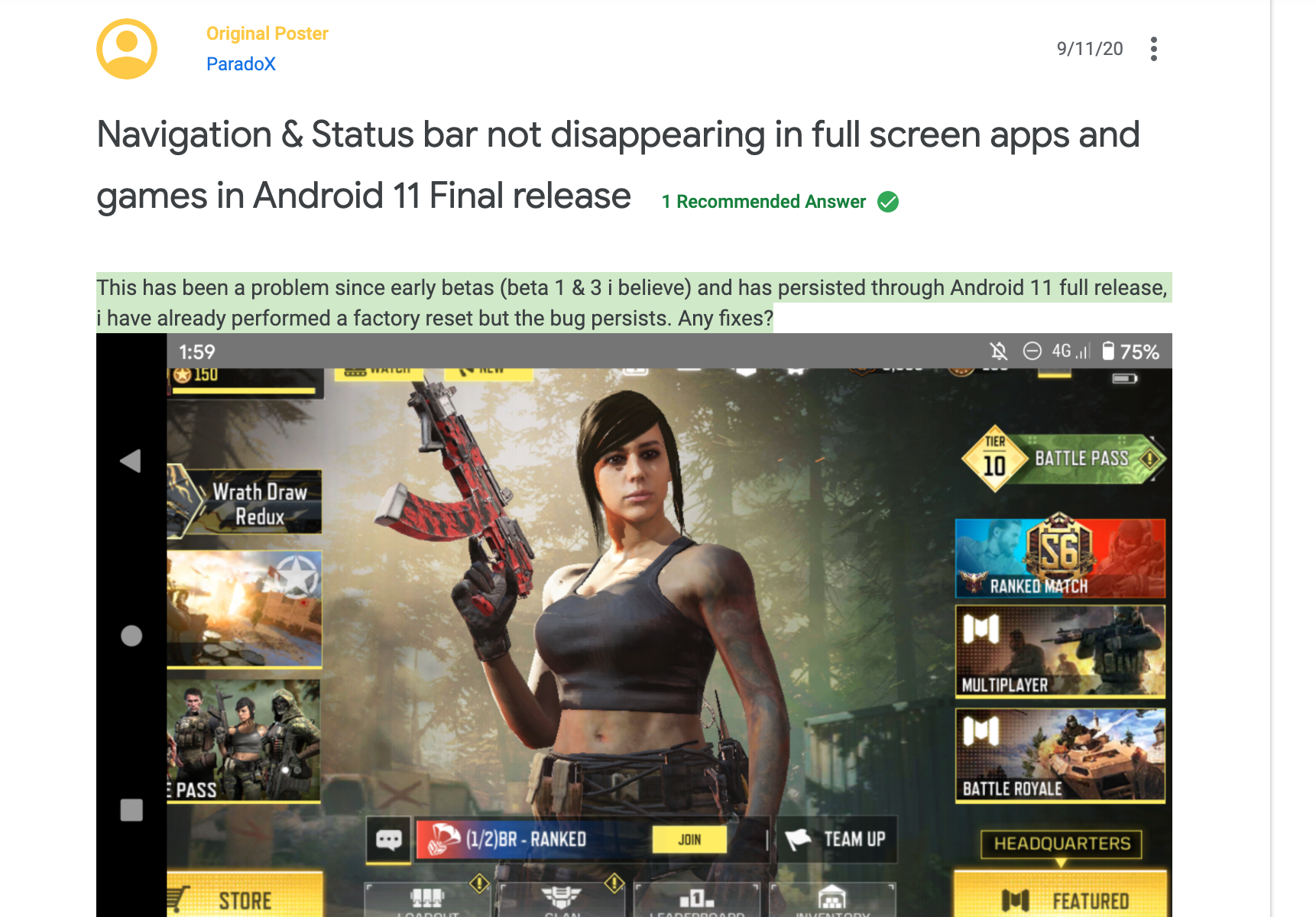 It doesn't matter whether you are using a stock Android phone or not. As per a report by Android Police, some Samsung smartphone users using the Android 11-based One UI 3.0 are also facing a similar glitch.
Several Pixel users took to Pixel Support Forum to talk about this issue. It appears that all popular games are affected by this and it is something Google needs to fix. "This has been a problem since early betas (beta 1 & 3 i believe) and has persisted through Android 11 full release, i have already performed a factory reset but the bug persists," a post read.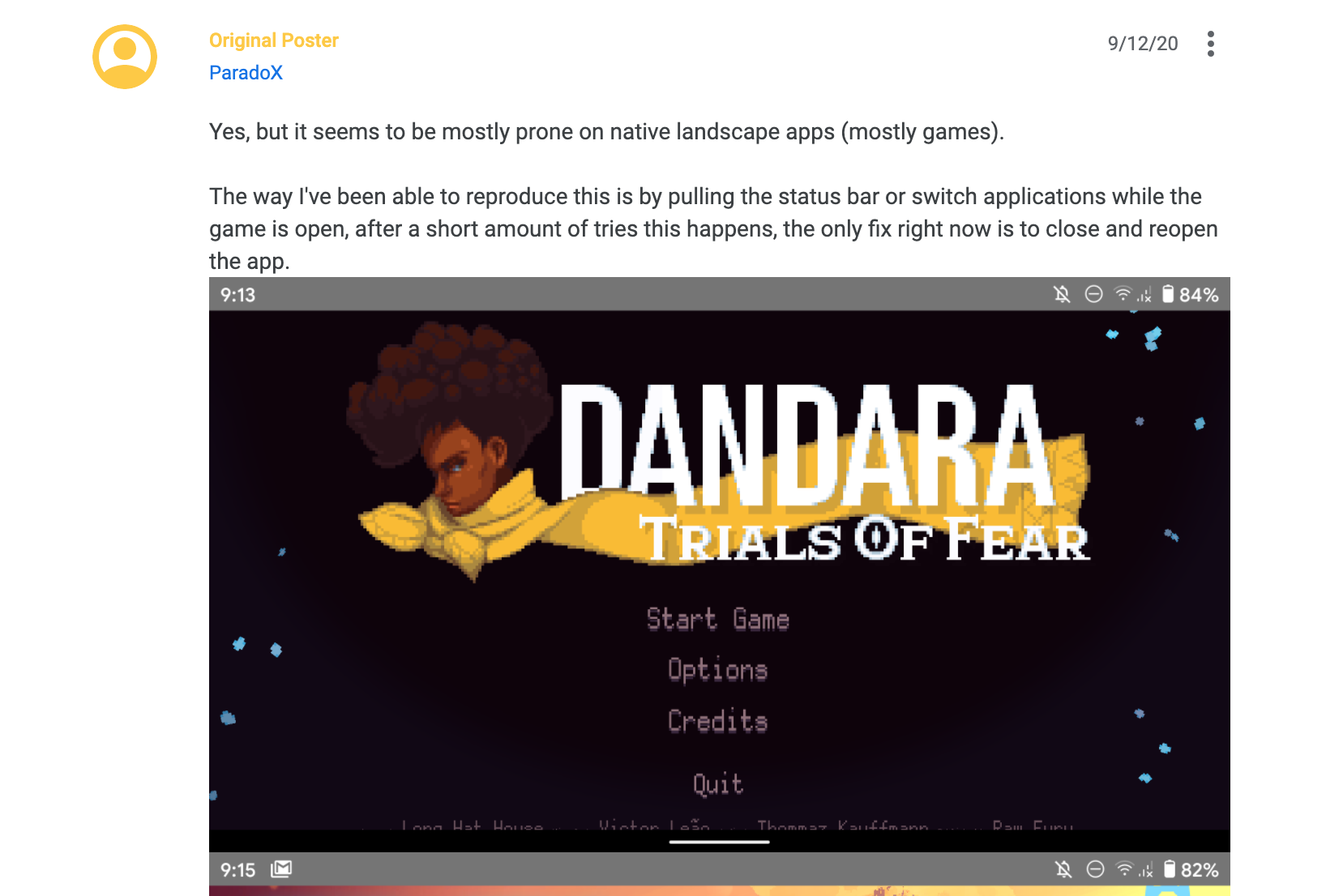 Android 11 also came with glitches to the media controls and people found it difficult to multitask due to some bugs. The Android 11 experience hasn't been the best so far and this latest glitch just makes life difficult using an Android 11 phone. Google is expected to make things better in Android 11 until then just be happy using Android 10 on your phone.
This article originally appeared on https://timesofindia.indiatimes.com/gadgets-news/why-upgrading-your-phone-to-android-11-may-not-be-a-good-idea-right-now/articleshow/78782350.cms